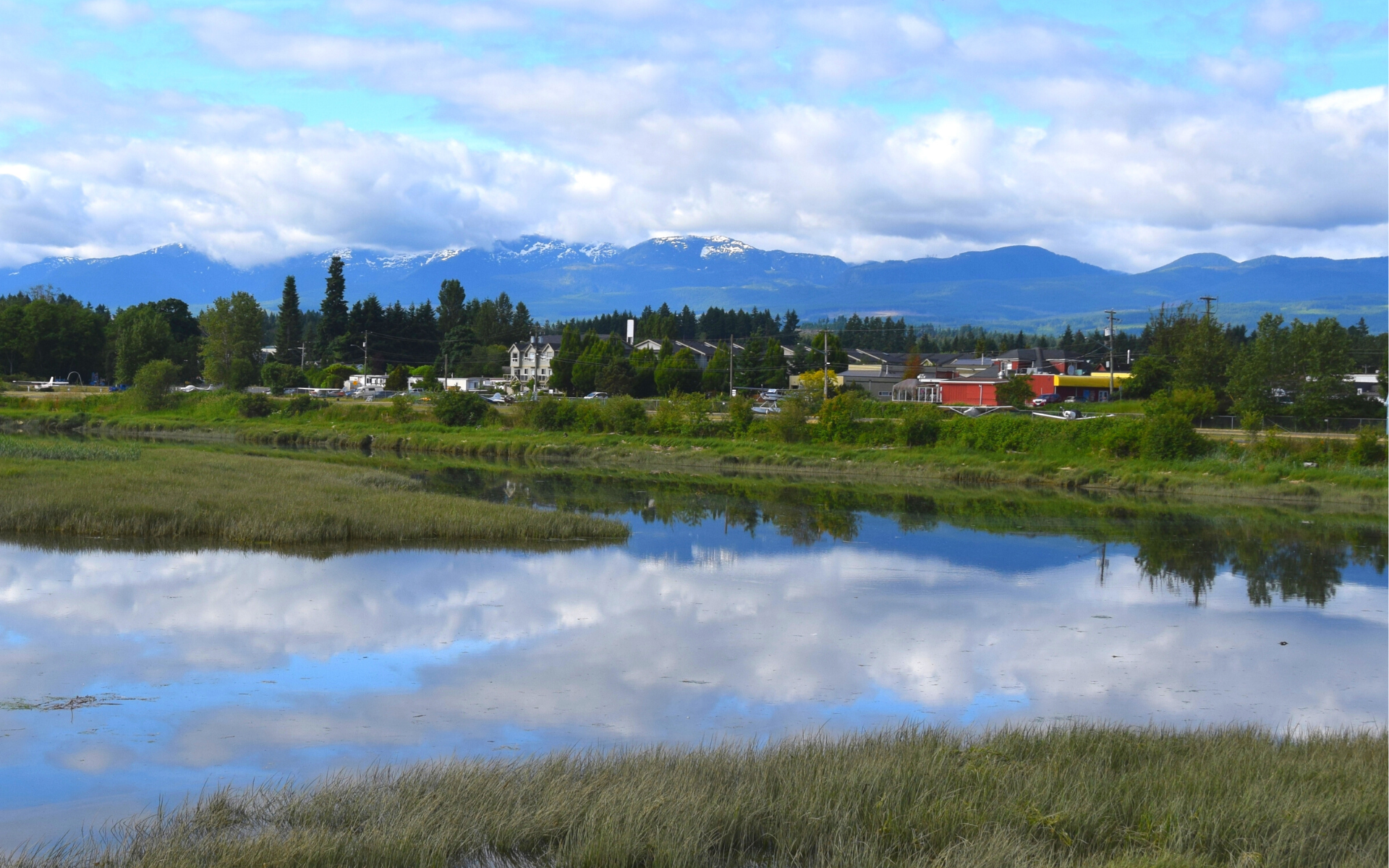 The fourth stop on WEC's Virtual Road Trip was Comox Valley, BC!
This fall, our team has been traveling around beautiful British Columbia to spotlight the amazing and talented local women entrepreneurs and their ventures, along with fantastic local partners who support women in business.
Our WEC hosts are introducing you to one region at a time with a number of different women-owned businesses in their area so you can see just what is available all around BC!
Hello to our Host
Back again from Campbell River to walk us around her neighborhood of Comox Valley, Pauline Stevenson! A Regional Ambassador for Women's Enterprise Centre, Pauline is also the Founder and President of Excel Career College.
Thirty-three years ago, Pauline Stevenson launched Excel Career College in Courtenay after identifying a niche market. Originally the business provided training support for regional businesses. Changing with times, the business transitioned into an accredited college at the end of the 1990s and has been constantly growing its inventory of training programs, offering career-oriented diploma programs, courses, as well as corporate training.
MEET THE FEATURED BUSINESSES
Musician turned chocolatier, Annie Handley, traded her mic for – yes, you guessed it – chocolate!
When COVID hit, the musical door closed but the chocolate window opened for this talented entrepreneur. Her new venture, East Treats, produces and sells delicious handmade, sugar-free, dairy-free, gluten-free, vegan, and keto chocolate made from organic fair trade cacao and cacao butter.
Her passion for sweets began years ago, but timing is everything! Two years and a number of failed batches later, here they are, offering the perfect recipe that will fulfill your sweet tooth without all the preservatives found in store-bought chocolate.
Learn more & connect with Easy Treats Chocolate:
Instagram – @easytreatschocolates
Website – https://www.easytreats.ca/
Location: 1250 Knight Rd, Comox, BC V9M 4H2
Meet Andrea Wagemaker, owner of On the Fly Café! Before the pandemic, this airport-based café would be buzzing with customers grabbing a quick bite or drink before they head off to their flight. It's fair to say that COVID threw a wrench in that, and Andrea had a huge decision to make–close their doors or think outside the box to save her business.
She chose the latter and thank goodness she did, because now they're thriving!
On the Fly opened a to-go window, and Pie on the Fly was born. They started off with selling 20 pies in their first week, 30 pies in the second week, and haven't stopped growing ever since!
With the undying support of the community, Andrea has been able to successfully pivot her business plan. Her ingenuity, perseverance and love for her community is the reason why On the Fly continues to serve customers and bring that little bit of light to flyers every day.
Learn more & connect with On the Fly Café:
Instagram – @ontheflyycafe
Website – https://www.ontheflycafe.ca
Location: #103 2665 Beaufort Avenue off of 1st Street in Cumberland.
We share our beautiful building with Cumberland Pharmasave.
Starting a business is hard in general, but imagine opening one up during a global pandemic! That's exactly what Anja Roberts did when she started Perseverance Physiotherapy & Wellness Center in the heart of Cumberland in the Comox Valley.
This multidisciplinary clinic includes services in physiotherapy, chiropractic care, hand therapy, pelvic health, dry needling, athletic therapy, orthotic fitting, and massage therapy. By offering integrated therapies in one place, this team of nine therapists hopes that they can offer an elevated level of optimal health for locals.
Being a mother, Anja feels as though her parental role prepared her for the hustle and bustle of owning a business. Whether that's having long lists of to-dos on a daily basis, multi-tasking, or just being used to the internal sense of chaos that most mothers have experienced, it's given her the courage and edge to take her vision to the next step.
It may not have been easy, but Anja continues to use her passion to drive her business forward and offer the services that she knows is essential to her community.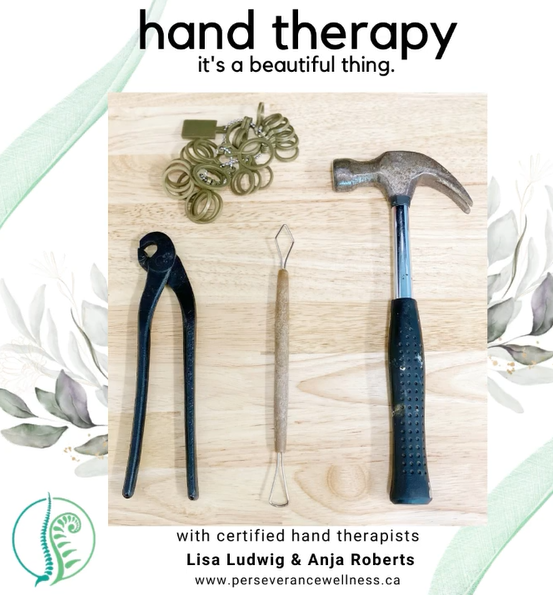 Learn more & connect with Perseverance Physiotherapy & Wellness Center:
Instagram – @perseverancewellnesscenter
Website – https://www.perseverancewellness.ca
Another business that was launched in the midst of the pandemic, CB Projects is a boutique agency focused on building brands, websites, and events.
As many other professionals did, Chrissie Bowker, Founder and CEO of CB Projects, spent the time during lockdown to reassess her life and priorities. Having spent 15 years in news media, she realised that this was the best time to transition from the corporate world to owning her own business – something she had been thinking about for a while.
Chrissie works closely with her clients to customize a plan to grow their networks. Taking a thoughtful and artistic approach to developing memorable experiences, she collaborates with both local and international partners.
A true powerhouse, Chrissie is working at full speed with lots of upcoming projects in the works and is positive about the future.
Learn more & connect with CB Projects:
Instagram – @chrissiebowkerprojects
Website – https://www.chrissiebowker.com
Location: 291 5th Street, Courtenay, BC V9N 1J5 (Vancouver Island)
At Design Therapy, the team aren't just passionate about home décor, they also have a natural love for helping people. This furniture & home décor store specializes in offering quality, affordable indoor furniture and outdoor patio furniture.
Co-owner, Jenny Deters, took her long history in customer service, background in marketing and love for her community and began running this family-owned and operated business that's been around for over 35 years!
She believes that building good relationships is key to any successful business. That's why she works extremely hard with her team to ensure they're finding the perfect pieces for their customers. Jenny is also very proud of her community involvement including serving on Boards such as The Today N Tomorrow Learning Society and Downtown Courtenay Business Improvement Association.
Learn more & connect with Design Therapy:
Instagram – @DesignTherapyHome
Website – www.designtherapyhome.ca
Location: 1025 Cliffe Ave #204, Courtenay, BC V9N 2J9
This award-winning salon and day spa is known to provide their clients with products and services beyond the expected.
Leanne Boyd, founder of Level 10 Eurospa, started this venture 30 years ago, as a full-service salon and spa. Her philosophy has always been that health and wellness is a result of looking after one's self, which she tries to instill in her business and team.
This past July, Leanne passed the torch to long-time managers, Carrie McCrindle and Crystal Rose. Leanne is confident that these amazing women will maintain the level of client experience they're known for, as well as keep the team intact. She has no doubt that these ladies will continue to make every visit a beautiful experience for their customers!
Learn more & connect with Level 10 Eurospa:
Instagram – @level10eurospa
Website – https://www.level10eurospa.com/
Location: 2400 Anderton Rd, Comox, BC V9M 4E5
40 Knots Winery is family owned and operated and has become a staple of the Comox Valley Community.
It was no secret to Brenda Hetman-Craig and her husband that investing in a winery was a huge risk, especially since they weren't wine experts themselves. Armed with little knowledge and most of their retirement savings, they built a solid business that gives back to the community.
What's incredibly unique about this winery is what truly drives their business plan—sustainability and community. The basis of their vision is supporting social programs, implementing environment sustainability projects and actively providing support for local Culture and Heritage.
To find out what organizations 40 Knots supports, check out their website!
Learn more & connect with 40 Knots Winery:
Instagram – @40knotswinery
Website – https://www.40knotswinery.com/
Location: 250 6th St, Courtenay, BC V9N 1M1
Atlas Cafe has been "serving the good people of the Comox Valley since 1995".
Described as world-famous because, no matter where you are visiting from in the world, everyone agrees—Atlas Café is a must on any stop-over to the Comox Valley.
Co-owner, Sandra Viney, is proud to be part of not only a successful business for over 25 years, but one that encourages and welcomes community collaboration. She's a huge advocate for cooperation rather than competition.
Despite the hospitality industry taking a huge hit during the pandemic, they've been able to keep their doors open thanks to the shared ideas and support from the community. Atlas Café continues their tradition of brightening people's days through their consistently fantastic food and genuine service.
Learn more & connect with Atlas Cafe:
Instagram – @atlascafecv
Website – https://www.atlascafe.ca/
They're a brand that supports and promotes their local community. From potatoes to airplane parts, everyone can now identify locally made products as "Island Good."
Suzanne Hedges is the Relationship and Business Manager for the brand, which helps shoppers easily identify local products that are made in Vancouver Island and Gulf Islands. Island Good is trademarked and licensed by the Vancouver Island Economic Alliance, a non-government, non-profit, regional economic development organization serving all of Vancouver Island and the Gulf Islands.
Born and raised on the island, Suzanne brings an abundance of passion and enthusiasm for this amazing collective. Having come from a tourism and hospitality background, she's a true ambassador for Vancouver Island's local and visitor experience.
Suzanne's passion for people, community and seeing opportunity is what drives her to building a sustainable future for her home and the amazing individuals and families that populate it.
From growers, makers, creators, and innovators, Island Good is the place where they can thrive and succeed together.
Learn more & connect with Island Good:
Instagram – @islandgoodbrand
Website – https://islandgood.ca/
Join us for the next stop on the #WeRoadTripBC in Kelowna, BC. Follow @wecbc on Instagram and discover the amazing women-owned businesses throughout the province!

---