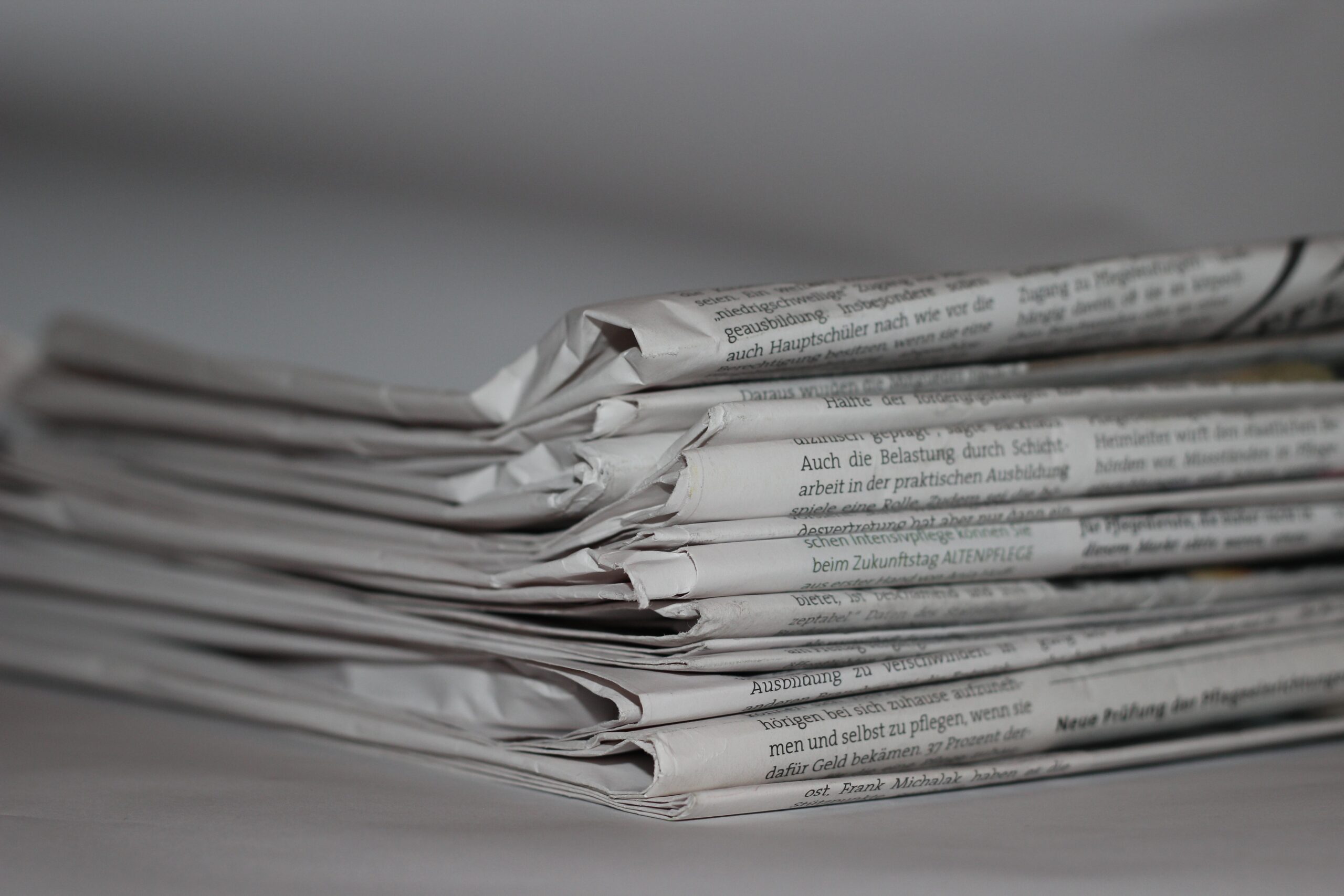 Growing up in Powell River, Joyce Carlson learned to read in nursery school because she wanted to know what all the squiggles were on the pages. By Grade 7 she hand-wrote an entire paper and reproduced it on a Gerstner machine. One of the other students had written beside her name that she would be a newspaper editor one day. It's amazing how predictions can come true.
Growing up in an all-male household of 2 brothers and a father (Joyce's mother was ill for most of Joyce's life) meant her first mentors were her father and grandfather. It was her grandfather who encouraged her high school public speaking skills. She says that skill gave her the confidence to stand up and speak in front of others.
She met her husband when she was 14, married him at 16 and had two boys by 18. At 22 she started her career by writing up her brother's hockey team report and submitting it to the local newspaper. The paper eventually hired her as women's editor and over the years she became sports editor, union shop steward, assistant publisher and finally publisher.
Joyce was hooked on newspapers and the newspaper industry. She joined the BC and Yukon Community Newspaper Association Board (BCYCNA) in 1987 and remained for 25 years, many of those the lone woman on the board of 12.
During her time with BCYCNA she met the owner of the Gulf Islands Driftwood of Salt Spring who wanted her to be his publisher. She turned him down twice. She was born and raised in Powell River. Her family was there. Everyone knew her and she knew everyone. Her husband had started a sporting goods store. She was comfortable there. Why would she move?
She likens the experience of making the decision to move to that of jumping off a diving board. "You climb the stairs and walk out to the end. Your fear of jumping comes forward. What do you do? Step back, go back down the stairs because you don't have what it takes? Or do you jump? You jump. Once you've taken that first step you're moving forward, not backward, you land in water and you're ok. You can't fall off the bottom."
In 1989 she finally agreed to move to Salt Spring Island. She says this move was critical to her career and she calls the six years she was there her "University of Life."
Joyce once told a friend two of her goals were to be Prime Minister or have her own newspaper. In 1993 she was nominated for the Liberals in the federal election. She lost the nomination and kept on going.
Joyce became president of the BCYCNA and was appointed one of the three BC reps to the Canadian Community Newspaper Association (CCNA), rising to the president for the 1994-1995 term.
While CCNA national president, she travelled to every province and territory and met with newspaper owners and publishers. She learned how to sit at a boardroom table and obtain consensus on difficult topics.
At the end of her CCNA term, she contemplated her next move. She had offers from all over Canada to come and run newspapers. The opportunity to be Prime Minister was gone so it was time for goal number two – to have her own newspaper. She realized nothing in the world gave her a buzz and exhilaration than running a newspaper.
Knowing she needed a strong team around her she met with friends and mentors who were working for newspaper groups. One mentor suggested she put a business plan together – something she had never done – and submit it to him. Just short of eight weeks from the time she submitted the plan, hammered out an agreement for a 50/50 partnership, created a prototype newspaper, showed it to business people in Powell River, opened an office, and had industry friends from across Canada arrive at her home to help, the first issue of the newspaper was on the street.
When asked why the agreement was 50/50 she said, "If I can't work with my partners then it's my problem. With my partners, we equally funded the newspaper. It took double the amount of money than we first thought," she said. "I learned it's always a good idea to double your expenses and cut your projected revenue in half." She continued, "My partners did the accounting and financial statements and I did payroll. They also had access to great prices because of their volume buying. My partners were my friends as well as partners."
Even though Joyce was careful about money and kept her accounts receivable in line, money was never the primary goal – as an almost life-long resident of Powell River, she wanted a business that provided an opportunity for the community and its residents. Her goal was to have 5 or 6 staff members and run a little paper.
That doesn't mean you shirk your financial responsibilities. "My husband has run 5 or 6 businesses and with my own experience, I know that if someone owes you money, eventually you come to the top of the pile to be paid. I would call and ask "when do I get to the top?'" she said.
When she retired at the end of 2015, the original terms of the partnership provided her exit strategy. Her 'little newspaper' employed 20 staff, four times the number she had originally anticipated.
Reflecting on her career, Joyce said, she was always totally surrounded by love, mentors, a supportive husband and community. Retirement now gives her the opportunity to enjoy two more men in her life – her grandsons. It also provides her with more opportunities to give back to her community.