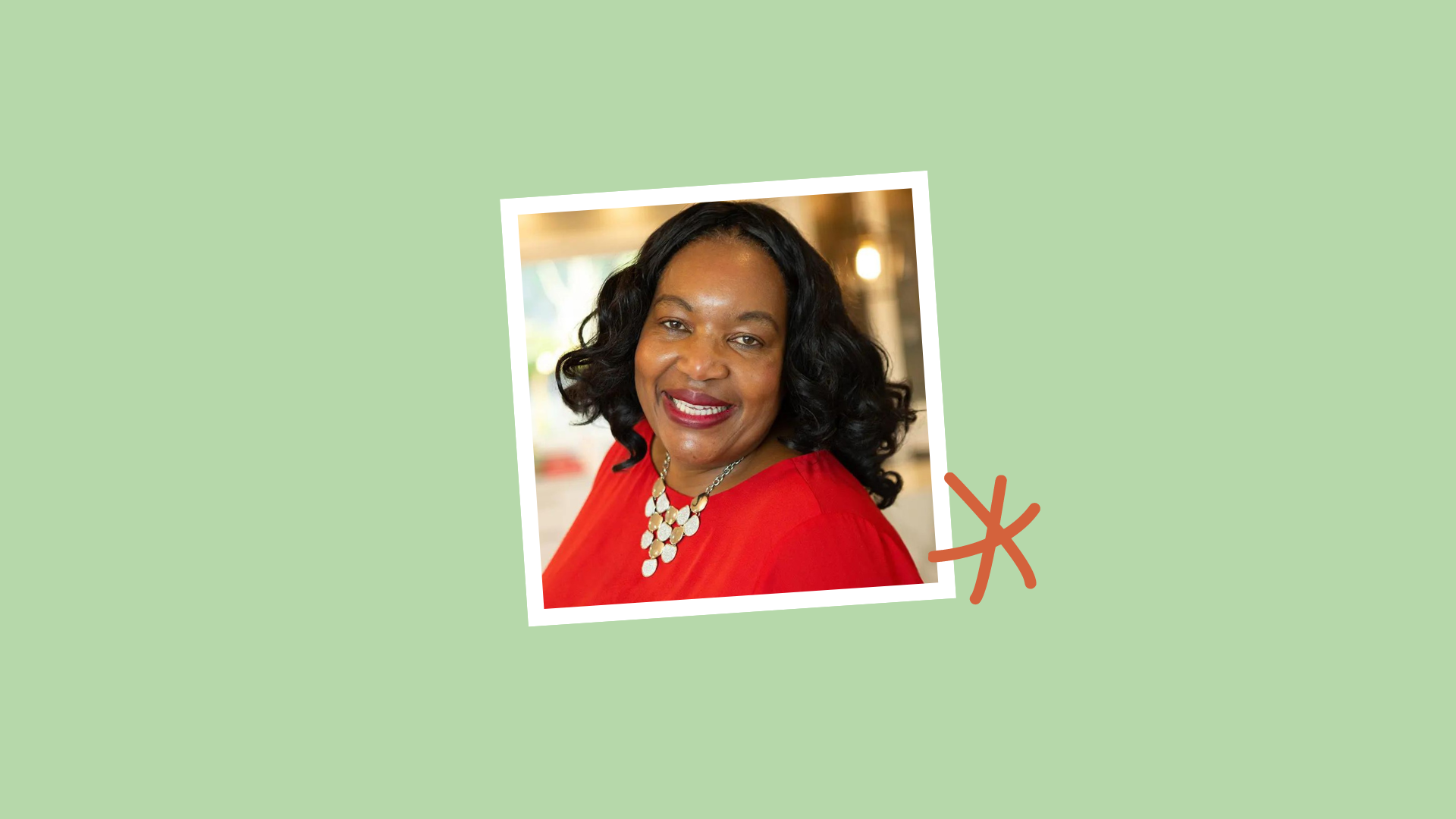 ---
WeBC 25TH ANNIVERSARY SPECIAL
This spotlight is part of a series in celebration of the 25th anniversary of WeBC! Our impact would not be possible without our volunteers, partners and clients so we're sharing the stories of some of the women who have played a part in our success. Sign up for our eNews to receive the featured story of the month.
---
The WeBC Connection
Trish first connected with WeBC when a small business loan officer from a local bank asked if she knew about WeBC. This was after her application for a small business loan was turned down by three different banks.
Being relatively new to Canada, having no credit history and with a business concept new to the banks, Trish's application was considered risky.
Trish first connected with WeBC as a loan client when she launched Vancouver Tumblebus in Port Coquitlam in 2012.
After hearing about WeBC, I could not drive fast enough to get home and research WeBC. The phone call I made that day turned out to be the best call I had made in a while. WeBC gave me hope when I was feeling defeated. I was treated not as a client, but as part of the family.
Trish has referred many loan clients and mentors, and she continues to be a self-appointed ambassador and pay it forward by spreading the love. Trish has also been a panellist and a storyteller for WeBC.
About Trish Mandewo – Women's Collaborative Hub
Trish Mandewo is a successful serial entrepreneur with a proven track record. She is an innovative and passionate leader and mentor. Trish's first business she launched was Vancouver Tumblebus in 2012. This business offered fun experiences for kids, bringing "gym on wheels" to children at daycares, elementary schools, private schools, special events and other locations.
Trish also launched Ubuntu StratEdge in 2018, a company whose impetus is in unlocking human and company potential by integrating culture and diversity into business development.
Trish is one of the founders of the Tri-Cities Women's Collaborative Hub. The organization was formed in 2016 with a vision to enhance & support the best collaborative and empowering environment for women from diverse backgrounds to connect, learn and grow. Since its inception, the Women's Collaborative Hub has been an Organizing Community Member of the WEB Alliance, which is a consortium of women's business networks representing over 27,000 women in BC that collaborates to create change toward better business, stronger communities and enhanced business culture for women.
She is a "Mentor in Residence" for the Coast Capital Savings Venture Connection at Simon Fraser University's flagship program for early-stage ventures.
Trish is also an elected local government official; a city councillor for the city of Coquitlam.
An inspiring speaker, author and community supporter, Trish has won numerous business awards and she was named 2017 RBC Top 25 Canadian Immigrant.
Trish believes that power is not in the knowledge we have but in sharing it with others.
Q&A: Trish's Journey
Q. How did you get where you are today? How different is your business today from when you started it?
A. I often tell people to turn their passion and purpose into profit. My business started as a necessity. After moving to a new country and not securing employment in my field of Embryology, I decided to be my own boss.
It has taken a whole lot of courage, perseverance, hard work and drive to get where I am today. Not only was I new to this country, but my business concept was also foreign to many. Talk about swimming against the current, that was me. My journey, like other entrepreneurs, was arduous at the beginning but I persevered.
The challenges I endured made me hungry for knowledge and for success. I turned every challenge into an opportunity. I became a self-branded "opportunity crusader" and learned to leverage on all the opportunities that came my way. As a result, I grew my business so fast, paid off my loan from WeBC, sold the local business and licensed the business all in five years.
The knowledge I now share with start-ups and Small-to-Medium Enterprises is an accumulation of my experience from the four businesses I have successfully started and sold.
Q. What shifts have you seen in the entrepreneurial ecosystem since you started?
A. There has been constant transformation starting with an insurgence of support networks for entrepreneurs. University incubators are providing capital and support to accelerate business growth and a safe space to succeed or fail.
There are also many opportunities for entrepreneurs to connect and interact with other entrepreneurs through peer mentoring and externally through formal mentoring. The personal development and mental well-being of entrepreneurs are now fashionable with many business owners engaging in self-care and setting boundaries.
Q. After all your success, what are your current challenges now?
A. My challenge is that I aim to do better tomorrow than today. I am constantly moving the bar up.
Q. How important it is for women entrepreneurs to have a support network such as the WEB Alliance?
A. One of the quotes I shared in my book is that networking is a currency with which if we invest wisely, we will see bountiful returns.
It is true that effective networking requires sweat equity and patience. There is no magic wand or a quick way to go about it, but the WEB Alliance does make it easier for women to be elevated and to learn from the professional women's groups and women in business and the trades that sit at the table.
Q. As one of the founders of Women's Collaborative Hub, what do you consider the most important factor in empowering women entrepreneurs? What advice would you give to other women entrepreneurs today?
A. I genuinely believe that when we empower a woman, we give her wings. A female entrepreneur with wings will soar like an eagle and there is no stopping her.
My advice to fellow women entrepreneurs is to shoot for the stars but not embark on the journey alone. The entrepreneurial journey can be arduous and lonely. Surround yourself with people that fill your glass and with mentors.
Also, don't be too hard on yourself. As Brene Brown says, "Perfectionism is a 20-ton shield that we lug around thinking it will protect us when, in fact, it's the thing that's really preventing us from being seen and taking flight."
Q. What is your greatest business-related failure and what did you learn from it?
A. When I started my gym-on-wheels business, I bought the outfitted gym-on-wheels from Toronto sight unseen. I engaged an independent inspector who was recommended by the individuals I was working with, (I know what you are thinking, who does that right?). I had a clause in the sale contract that upon delivery, I would enlist the services of a local inspector.
A couple of years into the business, I learned that the whole undercarriage of the bus was rotten due to east coast winter salt. The undercarriage had been nicely sprayed with metallic paint that made it look like new and the problem was missed by my inspector.
I learned that when making significant capital spending, one must make the sacrifice and go see the product in person – even if it means flying across the country. Do your own homework and incorporate multiple scenario analyses in likely failure modes before undertaking a business transaction. Finally, don't be so trusting.
Q. Where do you find inspiration?
A. I find inspiration from my parent's story and from my own humble beginnings. Just thinking that someone can hear or read my story and be encouraged to believe in themselves lights the fire under me. I want my story to provide hope to many.
Q. If you could do it all over again, what would you tell yourself when you were just starting your business?
A. You are not a superwoman! Work smarter, NOT harder. And remember, there are only 24 hours in a day.
Q. What do you think the BC business community will be like in 10 years?
A. Three months ago, my answer would have been that technology was going to be the disrupter. However, I think Covid-19 has forced us to fast forward, embrace the digital economy and shift the ways we do business.
In 10 years, I envision a collaborative, strong and inclusive business community whose innovation will be supported locally and globally. Social and climate innovators will be the leaders and many women will be in this space. Work–life balance will be at the forefront as many, especially women will choose to work remotely.