[BREAKING NEWS] November 19, 2021, Officially Proclaimed as Women's Entrepreneurship Day in BC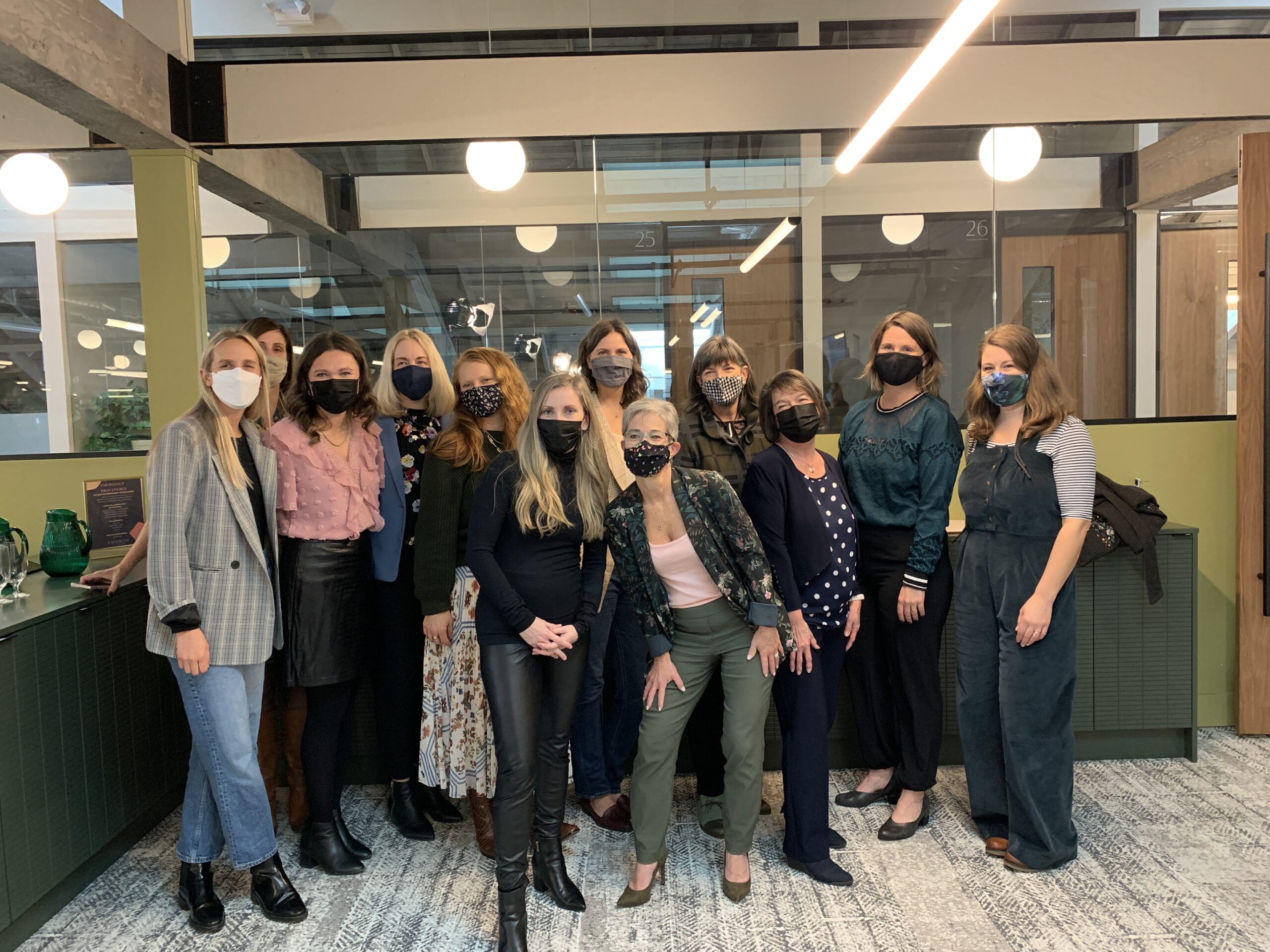 To celebrate the vital contributions women entrepreneurs make to the B.C. economy, The Forum and WeBC (formerly Women's Enterprise Centre) are thrilled to announce a collaboration with the Province of B.C. to officially proclaim November 19th as Women's Entrepreneurship Day.
Women's Entrepreneurship Day is an opportunity to recognize and honour the critical role women-owned businesses play in strengthening our local economy. Women now make up nearly 40 percent of business owners in B.C. – ranking second highest among Canadian provinces.
"From launching dream businesses, to creating communities and finding new ways to do business, women entrepreneurs have so much to be proud of. This day will ensure women entrepreneurs are honoured for their imaginations, ingenuity and drive."

Jill Earthy, CEO of WeBC
British Columbia joins 144 countries worldwide in bringing awareness of the significant economic and social impacts of women-owned businesses in their communities. Especially given the COVID-19 pandemic, women entrepreneurs are playing an essential role in the ongoing economic recovery.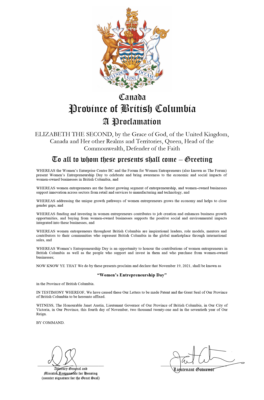 "Today is a day to celebrate the power and potential of women entrepreneurs, while recognizing the barriers they've overcome and trials they've endured to build thriving businesses," acknowledges Paulina Cameron, CEO of The Forum. "Women entrepreneurs play an essential role in strengthening our economy, nourishing our communities and creating meaningful impact."
"The pandemic presented new challenges for women looking to launch and run their own businesses and many rose to the occasion," said Selina Robinson, Minister of Finance. "From pivoting to online platforms to finding innovative solutions to the challenges of the day, women business owners continue to support their communities, employees, and families through these tough times. I encourage everyone to show your appreciation today and every day by supporting local women entrepreneurs in your community."
The Forum and WeBC are non-profit organizations dedicated to supporting the success of women entrepreneurs in B.C. through mentorship, skills development, education and gender-lensed funding. Working together with the Province, WeBC and The Forum have made possible the official proclamation of Women's Entrepreneurship Day.
Women have been disproportionately affected by the global pandemic, particularly small business owners and those who identified as Indigenous, Black, people of colour or other equity-seeking people. WeBC and The Forum have seen this inequity firsthand and are working to create awareness and provide solutions to barriers such as access to financing and networks. These organizations serve thousands of women entrepreneurs each year by recognizing their unique needs and growth pathways.
"Women are leading the charge when it comes to building resilience in our families and communities," said Grace Lore, Parliamentary Secretary for Gender Equity. "We all have a role to play in creating a more equitable and prosperous future for ourselves and our children. Women's Entrepreneurship Day is an opportunity to celebrate the successes of women in our communities and inspire future generations of women to take a chance and invest in their own ideas."
"We're working to ensure women in this province have access to the skills training and opportunities for development they need to be competitive in today's changing business world. Women in B.C. have worked hard to grow their businesses and be leaders in this province during this challenging time and we want to acknowledge their efforts. As we continue to recover from this pandemic, we are committed to removing the obstacles many women entrepreneurs face and building a better B.C. for everyone," said Brenda Bailey, Parliamentary Secretary for Technology and Innovation. "As we continue to recover from this pandemic, we are committed to removing the obstacles many women entrepreneurs face and building a better B.C. for everyone."
Watch the announcement