Discovery Foundation's EM3 Program, presented by WeBC, is a Peer Mentorship program that unites women entrepreneurs all over BC to build their networks in small groups led by experienced women tech leaders. Using the award-winning WeBC Peer Mentoring model, we use action learning to solve real business problems in real time so you can grow your business!
The EM3 program includes three components: an Entrepreneurial Mindset Profile® Assessment, peer group mentoring and skills development webinars.
---
Who is this for?
This program is designed to support women entrepreneurs in the first five years of business as they build and grow their tech-focused or tech-enabled businesses. Not sure if you're considered a tech business? See this surprising list of what's considered 'tech' >>>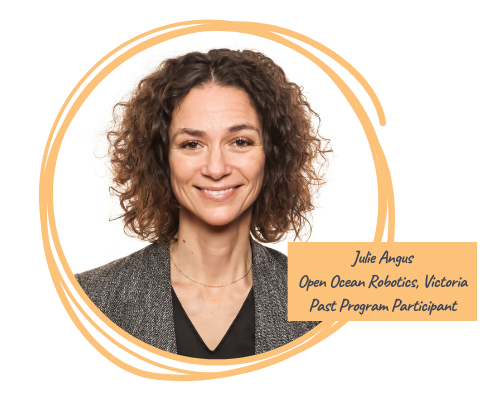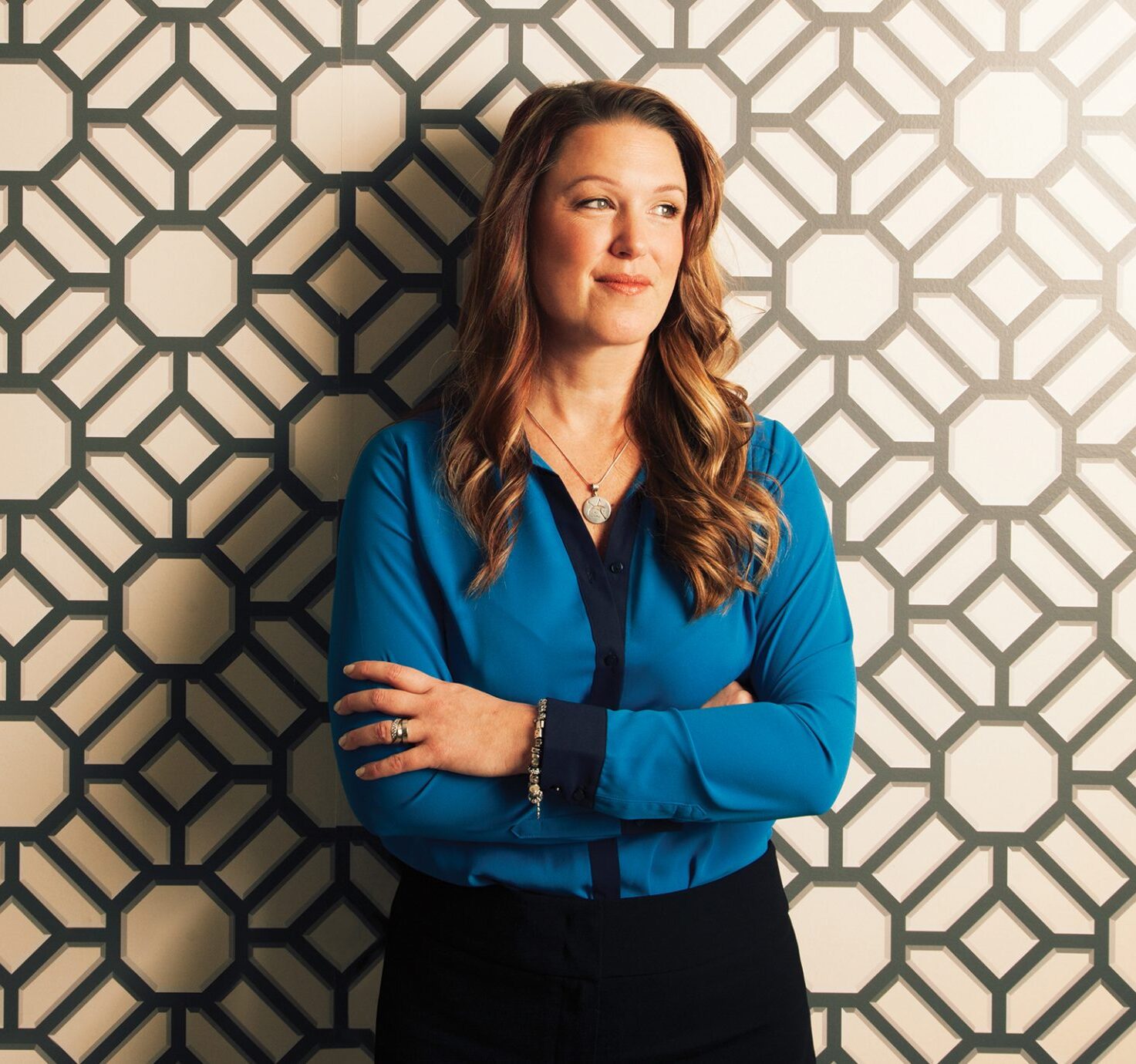 Entrepreneurial Mindset Profile® assessment – an online assessment and personal debrief session, which help you better understand your personality characteristics and skillsets, so you can focus on improving the key skills you need to grow your business.
Peer Group Mentoring – Join a small group of women entrepreneurs to work with a mentor for nine sessions. Together, you'll offer feedback and fresh perspectives on each others' business challenges using a solution-based approach.
Leadership webinars

Mindset Mastery for Business Growth | August 4 – Dive deeper into the EMP assessment to learn which skill scales you can focus on to improve your entrepreneurial mindset.
Negotiate Naturally: Tips for Women Entrepreneurs | September 15 – Acquire the skills to negotiate effectively, preserve your integrity and learn how to be yourself to get what you really want.
Imposter Syndrome: Owning It & Moving Forward | September 29 – Imposter Syndrome can negatively impact productivity, teamwork, and morale; all which impact your bottom line. This workshop is designed to help you think and act with confidence to overcome these feelings of self-doubt.
Key dates
June 23 to July 14 | Application Intake & Interviews
July 15 to 20 | Successful Applicants Confirmed

Please note: If you are accepted into the program, you will have 2 business days to pay the program fee of $150 to confirm your spot.

August 4 | Welcome Session and Webinar 1; see below for individual group mentoring schedules
Where: ZOOM
When: August to October, 2022; exact schedules set by each Mentor—See below for groups >>>
Cost: Program value $900, reduced to $150 thanks to generous support from the Discovery Foundation; includes:

8 Peer Group Mentoring Sessions
3 Skills development webinars on negotiation, mindset and overcoming imposter syndrome

Your own Entrepreneurial Mindset Profile® (EMP) Assessment ($45US value), development guide and debrief with a Certified EMP Practitioner

Eligibility:

This program is designed to support women entrepreneurs who are actively operating their business.
Be in the early stages of business operations (in the first five years of business)
Your business must operate in the tech sector, use technology as a significant part of your business (such as an eCommerce site), or create innovative products, services or processes
Not sure if you qualify? Here are some examples of what's considered 'tech' >>>
All groups will be hosted virtually and you can indicate your preferred group(s) during the application process.
In addition to the group sessions below, all program participants will come together to participate in webinars on August 4, September 15 and September 29.
Group A: Facilitated by Bobbi Leach

Intro Session August 19, 9am to 10am PT
Mentoring Sessions on Tuesdays, 9am to 11am PT | August 23, 30, September 6, 20, 27; October 4, 11, 18

Group B: Facilitated by Cassandra Hui, Founder and CEO, Heal Mary

Intro Session August 24, 4pm to 5pm PT
Mentoring Sessions on Wednesdays, 4pm to 6pm PT | August 31; September 7, 14, 21, 28; October 5, 12, 19

Group C: Facilitated by Corina Ludwig, President of FunctionFox

Intro Session August 30, 11am to 1pm PT
Mentoring Sessions on Tuesdays, 11am to 1pm PT | September 13, 20, 27; October 4, 11, 18, 25; November 1

Group D: Facilitated by Cheryll Wagner, CEO / Co-Owner, Business2Mobile Communications Inc.

Intro Session September 12, 9:30am to 10:30am PT
Mentoring Sessions on Mondays, 9:30am to 11:30am PT | September 19, 26; October 3, 10, 17, 24, 31; November 7
Applications are now closed. Thanks to everyone who applied! 
Our Mentoring team is reviewing all applications and will respond to everyone by July 20.
Meet our facilitators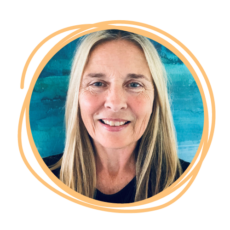 Bobbi has over 30 years of experience in business and a proven track record of driving consistent growth for new ventures. After graduating with an honours degree in business, the early part of her career was with a marketing firm, where she was a partner. Clients she managed ranged from large corporate retail giants like Gillette, Avon and Smith & Nephew, to government departments health, security and natural resources. During that time Bobbi also earned her Executive MBA, focusing her studies on entrepreneurship.
Moving back to her home town of Victoria, Bobbi has been working in the tech sector for two decades, mostly with online businesses. She has held three CEO roles with tech companies, as well as co-found three startups. As co-founder of StudentCounsellor, she launched an online counselling tool with hundreds of high schools, helping students plan their academics to improve their chances of being accepted to a post-secondary institution. Another company she co-founded, FuturePay, provided eCommerce merchants with the ability to offer instant credit to their customers. She's also been actively involved in many volunteer roles from mentorships and board positions to organizing community events and supporting women in business.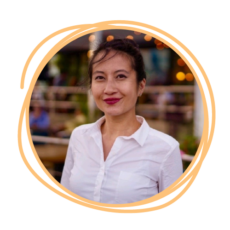 Cassandra Hui, Founder and CEO of Heal Mary, has a background in data science and 10+ years in marketing and community building, Cassandra was also part of the Scotiabank financial hackathon winning team in 2016. Heal Mary, a digital health platform using AI to close the gap in clinical trial participation, was started after Cassandra began looking into treatment options when her mom and 2 sisters were diagnosed with cancer.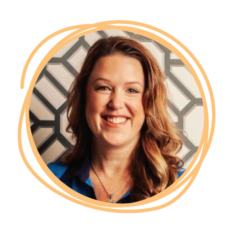 Corina Ludwig is the President of FunctionFox – leaders in Timesheet and Project Management Software for creative professionals worldwide. Now in their 22 year FunctionFox helps clients with Productivity, Profitability, and Workflow management. Corina is an accomplished Senior Executive, Advisor, and Board Member who manages the daily corporate vision and strategy for FunctionFox in Victoria, BC | Canada. In her free time she spends time with her husband and three great danes and runs a successful culinary business.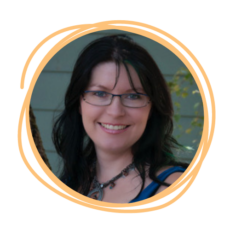 Business2Mobile Communications Inc. (founded June 2011) is a cutting-edge consulting & software development company. Using operational intelligence, they build customized mobile solutions for various small to mid-sized industrial or resource companies to specifically solve their business challenges.
Their customized software allows them to build solutions to fit each company, rather than a company adapting to fit a software solution. They have spent the last 3 ½ years developing their proprietary mobile offline system to address one of Northern BC's biggest challenges for technology: remote data collection in a no network environment. Business2Mobile currently has 4 team members and they are anticipating substantial growth in the next two years as a result of their new product.
Cheryll is always looking for ways to help her community: "This opportunity to mentor fellow women in entrepreneurship is the perfect opportunity for me to make a difference and share my knowledge, my biggest mistakes and my wins to encourage others who may be struggling. Specifically, women in tech are few and far between and I want to do everything in my power to change that."
This is a comprehensive program, so participants are expected to attend all sessions.
We're happy to assist! Please reach out to the WeBC Client Service team at 1.800.643.7014 ext. 112 or send us a note. 
A partnership of

Thanks to our promotional partners

WeBC is supported by Pacific Economic Development Canada
The EM3 program is part of the Discovery Foundation Technology Education Program