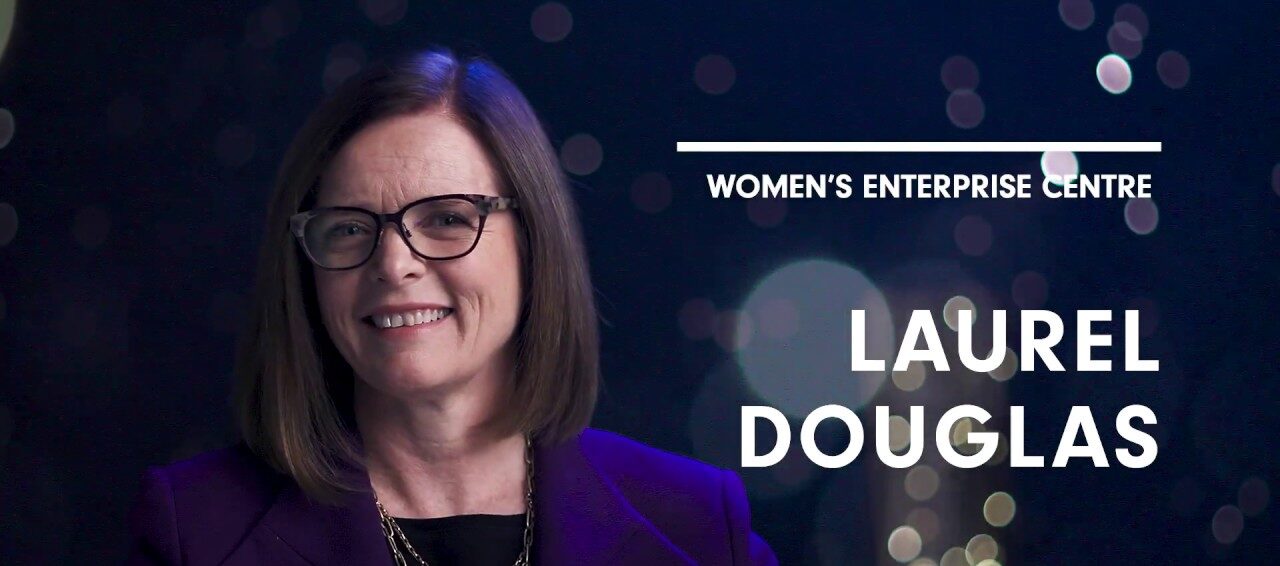 Women's Enterprise Centre (WEC) is proud to announce that our CEO, Laurel Douglas, has been named a Finalist for the 2019 RBC Canadian Women Entrepreneur Awards for the Social Change Award. The RBC Canadian Women Entrepreneur Awards are the pre-eminent national business awards recognizing the country's leading female entrepreneurs. Now in its 27th year, the program is an initiative of Women of Influence, an award-winning organization dedicated to advancing Canadian women.
From a pool of thousands of nominees, 23 finalists from coast to coast have been selected to represent seven award categories. The Social Change Award is dedicated to an exceptional leader of a registered charity, not-for-profit or for-profit social enterprise that is dedicated to social change. Laurel Douglas is one of three regional finalists from across the country being recognized in this category.
Women's Enterprise Centre is a non-profit organization that provides business loans, advisory services, training, mentoring and a supportive community to current and aspiring women business owners all over BC. Under Laurel's leadership since 2004, WEC has led or collaborated on many initiatives to promote social change, including the WE FOR SHE movement for gender equality and the WEB Alliance of Women's Business Networks. Every year, WEC helps thousands of women to start, lead and grow their own businesses from its offices in Kelowna, Victoria and Vancouver.
"Over the years, Women's Enterprise Centre has nominated over 250 women business owners for the RBC Canadian Women Entrepreneur Awards because we believe that they recognize the impact of women entrepreneurs across Canada," says Laurel Douglas. "To be included among this group of inspirational women as a nominee myself is a distinct, and very unexpected, honour."
The winners will be announced and celebrated at the 27th Annual Awards Gala, on Wednesday, November 20, 2019 at the Fairmont Royal York in Toronto.
The RBC Canadian Women Entrepreneur Awards recognize female entrepreneurs and social change makers from across Canada who make impressive and substantial contributions to the local, Canadian or global economy. Candidates share a strong entrepreneurial vision and a relentless passion in pursuing their dreams.
"We are honoured to celebrate the accomplishments of our 2019 award finalists," says Alicia Skalin, Co-CEO, Women of Influence.
"These entrepreneurs have applied their intelligence, dedication and ingenuity to challenge the status quo of their industries. As we approach the end of the decade, the 2019 RBC Canadian Women Entrepreneur Award finalists are an exciting representation of the growth and innovation that is to come for Canadian business."
The 2019 RBC Canadian Women Entrepreneur Awards are presented by RBC. Award sponsors include The Diversity Institute, RBC, TELUS and our official Due Diligence partner KPMG.