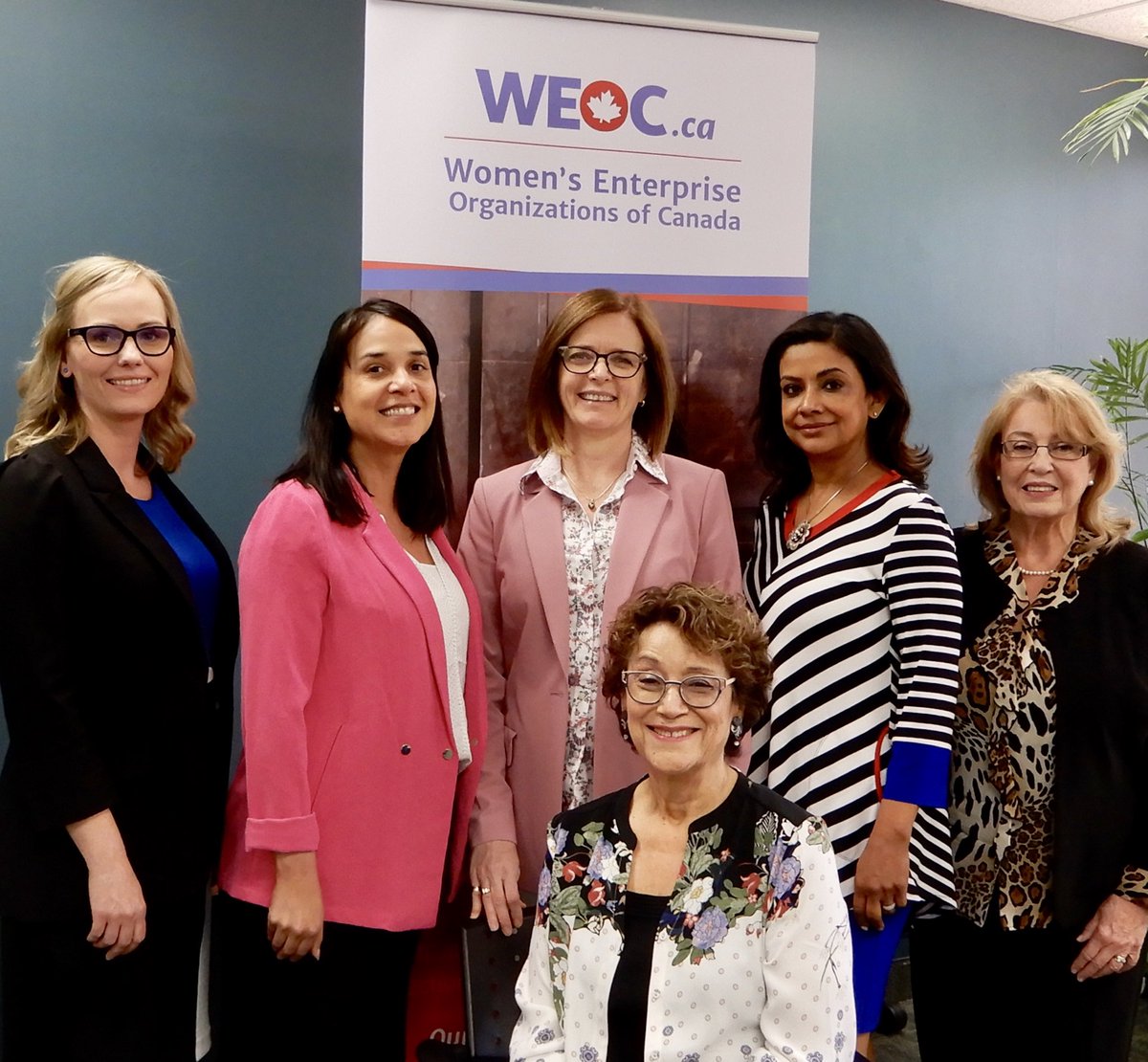 National office established to serve women's business support organizations
Winnipeg, June 3, 2019 – Terry Duguid, Parliamentary Secretary to the Minister for Women and Gender Equality and Member of Parliament for Winnipeg South, was at the Women's Enterprise Centre of Manitoba (WECM) on May 31, 2019 to announce funding for a centralized national office that will support and promote women's enterprise organizations across Canada. This project is part of the Women Entrepreneurship Strategy that was created to help women start and grow their businesses by improving access to financing, talent, networks and expertise.
Eight years ago, CEOs from women's entrepreneurship support organizations across Canada (including Women's Enterprise Centre in BC) developed the Women's Enterprise Organizations of Canada (WEOC) to facilitate linkages, share best practices, and collaborate on the development of innovative programs.
Last week's announcement for funding for a centralized WEOC national office will serve women entrepreneurs across the country. Headquartered in Winnipeg, the WEOC team will be responsible for coordinating efforts across the country that will assist women-led businesses explore trade and export opportunities, address service gaps, liaise with governments and share best practices in program, project and curriculum development.
Sandra Altner, CEO of the Women's Enterprise Centre of Manitoba has chaired WEOC in a volunteer capacity since 2014. She noted, "We are so pleased there will now be a national office to create connections among women business support organizations in Canada. With a formalized structure, a concrete mandate, and headquarters located in the centre of the country, we are going to be able to do more to support women entrepreneurs effectively and in turn, create significant economic impact."
The WEOC Board of Directors is comprised of representatives of organizations that serve the unique needs of women in all regions of Canada. They are in the process of hiring an executive director who will build the organization across the country.
More information on Women Entrepreneurship Strategy and the Western Economic Diversification Canada announcement can be found at: https://www.canada.ca/en/western-economic-diversification/news/2019/05/government-of-canada-invests-in-women-led-business-in-manitoba0.html
More information about Women's Enterprise Organizations of Canada can be found at www.weoc.ca
Media Contact:
Alison Kirkland
Director, Communications and Client Services
Women's Enterprise Centre of Manitoba
akirkland@wecm.ca
204-988-1865 or 204-290-2275