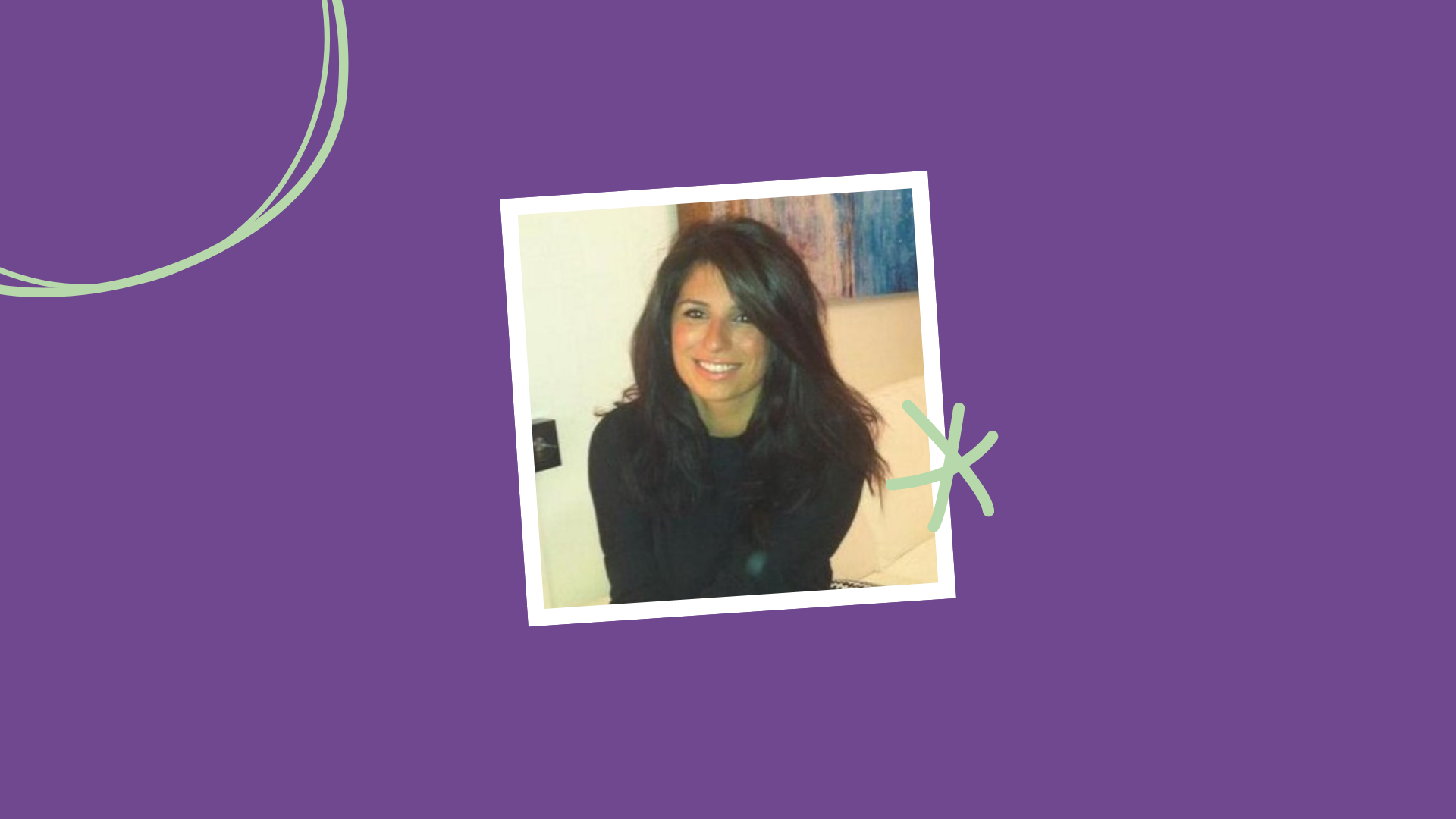 Negar Hadavi and her husband Dominik Desbois followed their instincts when they decided to open their business Spin Society in 2014 in Vancouver.
Fuelled by their passion and hard work, Spin society is a growing collection of boutique indoor cycling studios focused on empowering and transforming local communities through sweat. With studios in Downtown Vancouver and North Vancouver, a third studio is scheduled to open in Mount Pleasant this fall.
Spin Society's culture is built on positivity, authenticity and trust and provides a truly memorable customer experience. Spin Society services a wide-ranging demography, mainly composed of women who share a passion for leading a healthy lifestyle. Their clients are all infused with motivational coaching, challenging choreography and curated playlists. As Negar says, "We do what we do because we simply cannot get enough of it and every day gives us the opportunity to share our passion."
Q&A: Negar's Journey
Q. What have your WeBC loans enabled you to do in your business?
A. WeBC loans have provided us with our most prized asset: our indoor bicycles. We have been able to grow our business to multiple locations by using the WeBC funds to secure additional Schwinn AC Carbon Blue indoor cycles.
Q. What other services has WeBC provided you with?
A. WeBC has provided us with valuable feedback on our expansion plans while allowing us to share our vision. It is never easy convincing lenders that everything is under control, but WeBC has always believed in us.
Q. What personal lessons have you learned as an entrepreneur?
A. The single most important lesson I have learned as a business owner is to focus all my energy, not on fighting the old, but on building the new.
It is easy to get sidetracked by everyday obstacles and waste energy on outcomes you cannot control, but as long as you stay true to your vision, you can push through and achieve success. This type of resiliency is a learned skill and I've committed to working on my mental toughness as we grow this business.
Q. What are your major successes? At what point did you feel you had achieved success?
A. One of our major successes to date is our people. We have the most amazing team of passionate instructors and front desk staff who take responsibility for our success as a business as their own.
Another major success has been the ability to earn a consistent salary from our business after a rocky start. It is never easy going out on your own, but we've managed to survive and are now in a position of financial stability where we can cover all monthly expenses without worry. It was precisely at this moment that we felt we'd achieved "success". It has given us the opportunity to concentrate on growing our business and serving our community of riders.
Q. What is your greatest strength as an entrepreneur?
A. My greatest strength as an entrepreneur is being able to lead a group of diverse individuals and empowering them to make powerful decisions every day. Our instructors have their own careers and most only come into the studios a few times per week. Our instructors are lawyers, recruiters, marketers, brand directors, fitness professionals and so on.
Furthermore, we also have approximately 20 part-time front desk staff who have their own school or other work schedules to worry about. Yet, through it all, we are one group pushing in the same direction with the same passion for Spin Society.
Q. What are your goals for the business?
A. My goals for this business include growing our brand to more studio locations while keeping the same quality of service that we currently offer. My biggest fear is that someday we look back and notice that we grew so fast that we lost track of what made us successful.
When we first opened for business, I was there every day and got the opportunity to really connect with our riders and know their stories. I never want to lose that.
Another goal is to eventually grow Spin Society to a size that merits a head office full of amazing people. I've always wanted a head office:) From there, we could grow our team into separate business units and no longer be defined as a "small business"- that would be pretty cool!
Where to find Spin Society
Instagram – @SpinSociety
Spotify – Spin Society
Facebook – Spin Society