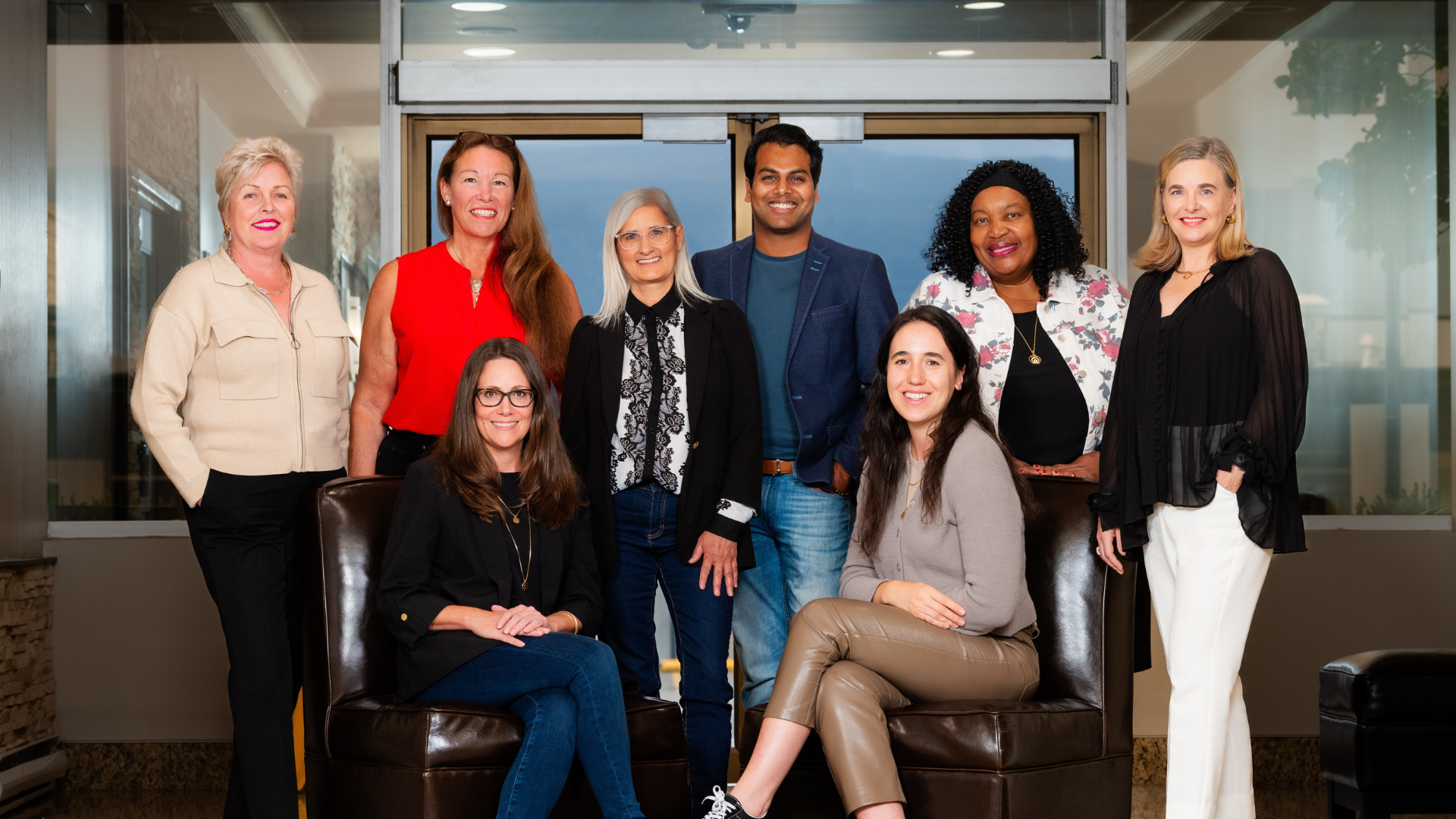 KELOWNA, OCTOBER 6, 2023 – WeBC has announced the appointment of Paris Gaudet as a new board chair for the organization. Paris has been on WeBC's Board of Directors for the past four years before becoming Chair.
"We are excited to welcome Paris Gaudet as our Board Chair," says WeBC CEO, Shauna Harper. "Her passion, experience, and knowledge will go a long way in helping us achieve our mission to empower women entrepreneurs to impact their communities and create opportunities in BC's economy.
"I want to thank our past Chair, Renata King, for her remarkable contributions over nearly a decade of serving on our board. Renata's leadership and dedication to increasing the impact of women entrepreneurs have set the bar high. We wish Renata all the best in her future endeavours."
Harper continues, "We are also pleased to announce the election of two new board members, Monica Murray and Paula Quinn. Both women are incredible leaders who will bring diverse experiences and perspectives to our board table. On behalf of the team at WeBC, welcome Monica and Paula."
Monica Murray is a CPA, CA, CEC, ACC, with a career spanning 25+ years in diverse roles and industries. From Finance to HR to CEO, she has established her own company, caratt, coaching leaders and teams during transitions and growth. A roundtable facilitator for technology company CEOs, Monica is also a devoted advocate for diversity and gender equality and a long-time national committee member of the boards for CPA Canada Women's Leadership Council and The Forum.
Paula Quinn is the Executive Director of the KF Aerospace Centre for Excellence, an aviation museum and conference centre in the Okanagan. With over 40 years of experience in various fields, Paula manages the design, development, and construction of the Centre to achieve its founder Barry Lapointe's vision. She is also an advocate for increasing the number of women in aviation. KF Aerospace is Kelowna's largest private-sector employer.
A complete list of Board Members can be found on the WEC website at go.we-bc.ca/Board.