Working together to support your business
ETSI-BC together with WeBC is providing business owners in the Southern Interior with access to WeBC's resource guides!
WeBC has supported women business owners all over BC for nearly three decades with business loans, advisory services, training and mentorship. WeBC's resource guides answer some of the most common questions our Business Advisors hear, and help you to build the essential business skills you need to lead your business.
To help us spread the word, ETSI-BC advisors are helping us get these resources to everyone in the Southern Interior! You may also check out other WeBC programs and services, including free advisory support, training and mentorship.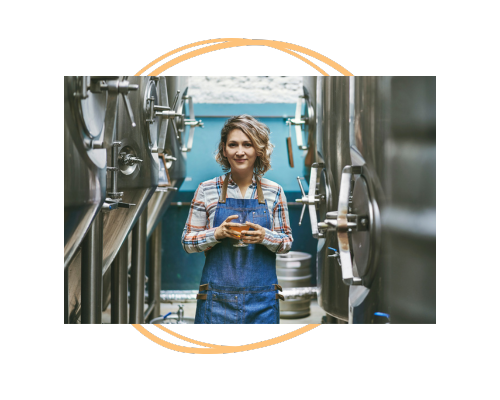 Resources to Start, Lead and Grow Your BC Business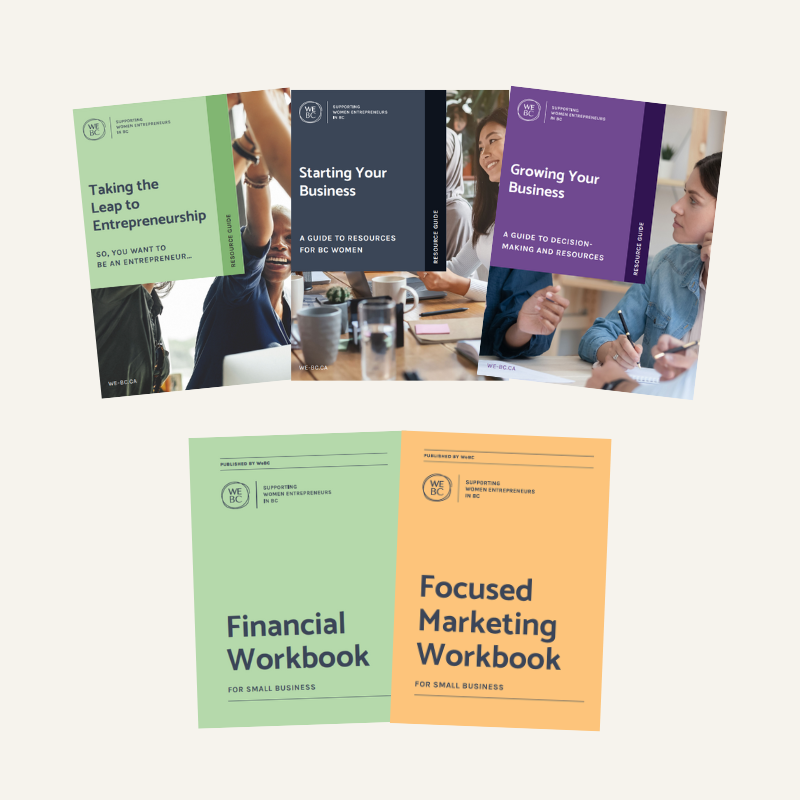 Download your copies today!
Our library of resources includes guides and workbooks to help you with practical step-by-step approaches to building key elements of your business. As a client of ETSI-BC, you can access:
FREE Taking the Leap to Entrepreneurship Resource Guide
FREE Starting Your Business Resource Guide
FREE Growing Your Business Resource Guide
Focused Marketing Workbook for Small Business ($20 download)
Financial Workbook for Small Business ($20 download)
If you have any questions about your order, reach out to the WeBC team!
Let's stay connected
Subscribe to the WeBC mailing list to learn about programs, opportunities and events in your area!
"*" indicates required fields
Other WeBC Programs and Services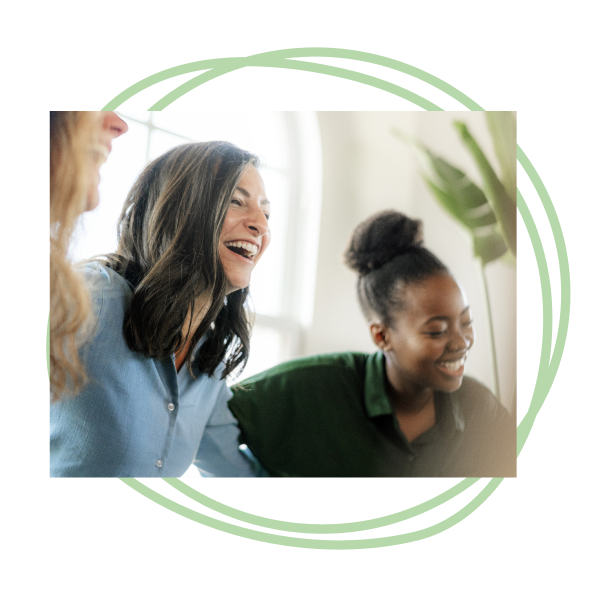 Upcoming workshops and events from WeBC
We host virtual and in-person events and workshops throughout the year, along with our partners around BC.
FREE Starting a Business Info Session | Part 2: How to Make Your Business Official
Overcome Your Resistance and Embrace Virtual Networking
FREE WeBC Business Loan Info Session
SEE MORE EVENTS