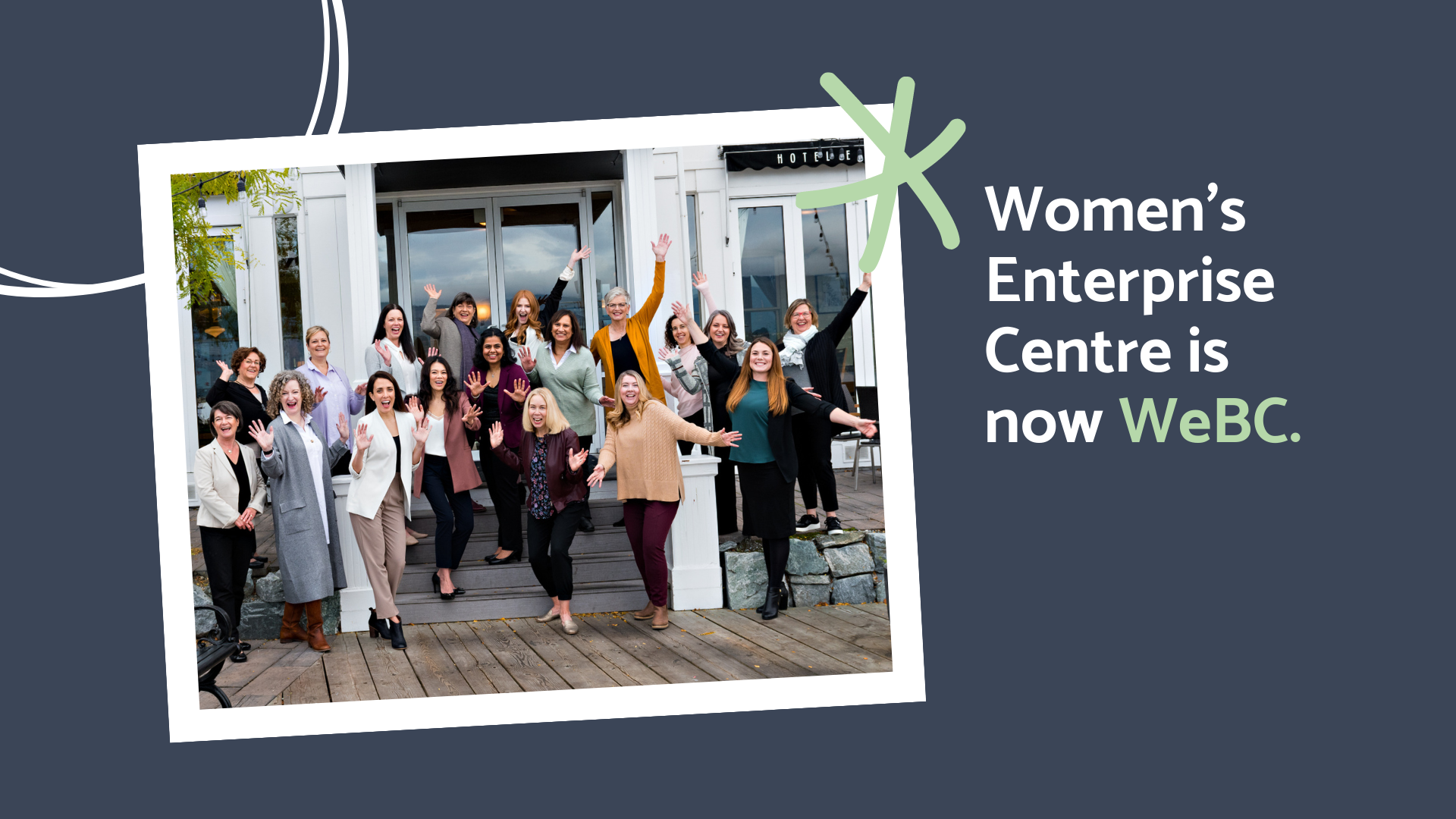 Hello, WeBC!
The only thing constant is change, and that has been even more true since the onset of the global pandemic.
What has not changed is the unwavering support offered by our team at Women's Enterprise Centre to women business owners across BC. In fact, the impact of the pandemic has accelerated the demand for our loans and services. While women entrepreneurs have been disproportionately impacted as they navigate the pandemic, they have also demonstrated resilience and identified new opportunities. Just as their businesses are evolving, so too is our nearly 30-year strong brand.
As of today, Women's Enterprise Centre will be known as WeBC. While our re-brand comes with a new name and a fresh look, it still maintains the resolute commitment to uphold our mission of supporting women entrepreneurs across BC.
Our new brand identity reflects WeBC's organizational values of Diversity, Possibility, Trust, Collaboration and Celebration. It brings forward the collaborative nature of how we work with our clients and partners throughout the province, offering sustained support to women entrepreneurs. We hope that our new look and website will inspire and enable entrepreneurs to access the resources and support they need to propel their businesses forward.
This has been a long journey starting with outreach to partners, community members and women entrepreneurs. Thank you to all who provided feedback to shape our new image. It has been a dream working with the women-owned firm, Kollectively.io, led by Katrina Carroll-Foster and Tiffany Chester, who have turned our long-time vision into reality. We are grateful to our team, especially Chaunda Honkonen, WeBC Marketing & Communications Manager, who has worked tirelessly behind the scenes. We are also appreciative of our primary funder, PacifiCan (formerly Western Economic Diversification) and the Ministry of Economic Development, International Trade, Small Business and Export Promotion for supplemental funding. The concept of re-branding is simple but the actual work to make it happen is significant and we are grateful to all who contributed.
Energized by WeBC's fresh new brand, we're excited to continue our work of lifting and supporting women entrepreneurs wherever they are in their journey – whether starting, developing or growing a business.