[News Release] WeBC's grant-funded mentoring program opens for growth stage women business owners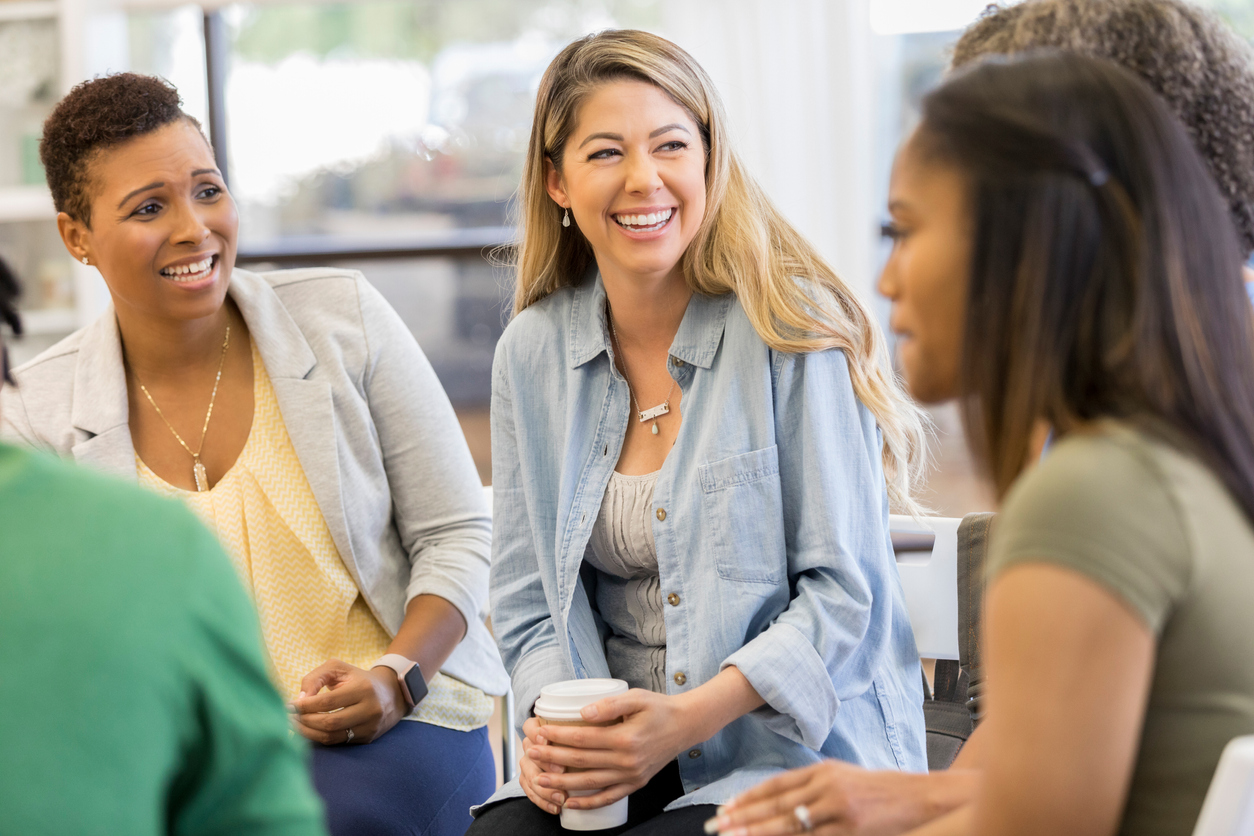 FOR IMMEDIATE RELEASE
WeBC
July 26, 2023
Kelowna, BC – Addressing a large gap in support for women entrepreneurs, WeBC has launched a free peer mentorship program geared specifically for growth stage businesses and available to women in all regions of B.C.
WeBC's Growth Peer Mentorship Program offers women entrepreneurs the opportunity to discuss challenges, develop new skills and knowledge, learn from others, and receive support at a critical time in their business growth.
"When you're in the growth stage of business the need for knowledge and expertise only increases. We're thrilled to offer a space where women across the province can come together, learn together, and grow together," says Shauna Harper, CEO of WeBC.
WeBC's 2021 report on the needs of women business owners, Closing the Gap, found that 61% of women surveyed cited Peer Mentorship as essential to their business success; 72% said business skills training and 73% said networking connections—WeBC's award-winning Peer Mentoring Program™ combines all three.
Coquitlam based entrepreneur, Miki Talebi is the owner of oomé, a delicious smoked tofu that is ethically produced, locally sourced, and good for the planet. She joined WeBC's Peer Mentoring Program to receive feedback and a fresh perspective from other women entrepreneurs.
"WeBC offers so many great resources and support programs, but the experience I had with my peer group was amazing," says Miki. "I loved the weekly sessions and cherished how we all supported each other on the challenges we faced, cheering each other on and sharing resources."
WeBC's Growth Peer Mentoring Program—a value of $2,500—is being offered for free thanks to funding from the Government of Canada's Women Entrepreneurship Strategy through Innovation, Science and Economic Development Canada.
WeBC Growth Peer Mentoring Eligibility
To be part of the Growth Peer Mentorship program, applicants must:
Actively operate a business in Canada that is generating revenue
Have a growth-oriented focus
Have one or more employees
Identify as a woman, and be over the age of 19
To join the BC mentorship group hosted by WeBC, applicants must reside in the province. For those outside of BC or wishing to participate in French, women can apply to join groups delivered by program partners The Forum and SDECB.
Application Information
Intake for the fall mentorship session opens July 26, 2023. Space is limited and demand is high for this program, so serious candidates are encouraged to apply as soon as possible at go.we-bc.ca/PeerGrowth
-30-
About WeBC
WeBC is a not-for-profit that has supported women business owners across the province since 1995. Working with regional partners, they've provided thousands of entrepreneurs with business loans and expertise, training, resources, and peer network support to help businesses grow and thrive. WeBC is supported by Pacific Economic Development Canada, and the Mentoring Program is funded by the Government of Canada's Women Entrepreneurship Strategy. Learn more at we-bc.ca
Media Contact
Kaitlyn McConnell | Entrepreneurial Development Manager
WeBC
kaitlyn@we-bc.ca
250.868.3454 ext. 207